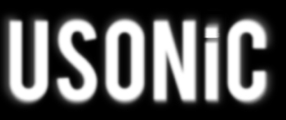 In 2011 USONiC were nominated for best jazz act at the uk mobo awards
USONiC was born first and foremost out of a passion for Jazz and World Music. Between them the musicians involved have worked with many artists in different genres. Some of these artists include: James Brown, Michael Jackson, Sting, Robert Palmer, Tina Turner, Ray Charles, Billy Ocean.
USONiC have their musical influences firmly rooted in modern Jazz mixed with grooves from countries as diverse as Africa, India, South America and many more.... deeply imbedded in the foundation of their music.
USONiC worked with MIKE MAINIERI from STEPS AHEAD on the Yin Yang Album, and reviews of the album highlighted their track "AGITATE THE GRAVEL" as the stand out tune.
When they worked on their EVOLUTION album they were joined by SCOTT KINSEY and SCOTT HENDERSON of the great fusion band TRIBAL TECH.
For more information please contact:
Giles Stanley Management
T: 00 (44)171 444 5555 E: gilesstanley@mac.com
W: www.gilesstanleymusic.com
USONiC Playlist
TOUCH

STRAIGHT TO THE POINT